Content Marketing Consultant In India – Bhavik Sarkhedi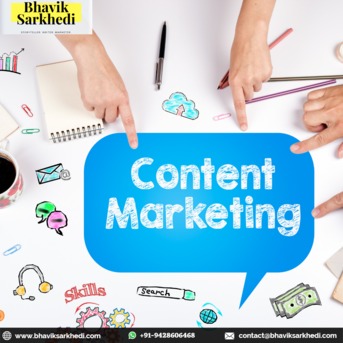 Description
Content Marketing Consultants will help you to shine in the brightest light!
Bhavik Sarkhedi is a one-stop-shop for all your content strategy needs. Be it your Social Media footprint across various channels like Facebook, Instagram, Twitter, Pinterest, Linked In, and Snapchat, the content writing consultancy manages it all: from creating it to tracking progress.
We know the demand of the audience and the importance of high-quality content. The importance of content and the benefits of outsourcing a content writing agency cannot be explained more. It is clear the outsourcing a content writing agency is much more beneficial than hiring a full-time content writer.
The key benefits that you get from a content Marketing Consultant are:
• Deliver complete analysis on your digital presence
• Create a personalized Digital Strategy
• Create your Personal Brand
• Track and Analyse Results
• 3X business growth
To know more, visit us today for a Content Consulting at https://bhaviksarkhedi.com/content-consultant/ or Give us a call on +91-9428606468 or email us at contact@bhaviksarkhedi.com.