CR 9, 84942 Sq. Feet, RAHMANIYA RICE MILL MEGA PROPERTY FOR SALE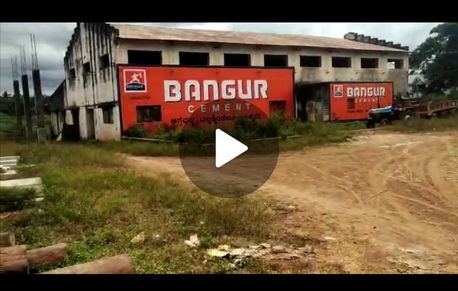 Description
TOTAL LAND SIZE:
1.95 Acres Equivalent to 78 Guntaas
Or
84,942 Square Feet's.
3) OWNERS INFORMATIONS:
Owner#01 Maher Ali and His Family. 40% Share Holder.
Owner#02 Mansoor and His Family. 35% Share Holder.
Owner#03 Wife of Wahid Sab and Her Family. 25% Share Holder.
4) PROPERTY HISTORY:
 Rahmaniya Rice mill was one of the famous Rice mill in the Harihar Taluk,
 45 years ago it was founded by Mr. Ameer Ahmed Saheb and his Brothers Mr. Abdul Haque Saheb and Wahid Saheb, with the share percentage as stated above (40%+35%+25%=100%).
 due to financial crises, the rice mill was stopped functioning 30 years back and now its abandoned with the existing Rice mill shed along with the walls and roof, which shall be considered as salvage property.
 The Property is located on the SH Road towards the south of the Malebennur Town as shown in the location map above.
 this property can be re-develop by converting in to industrial or residential layouts or it could be for any other purpose as per local Porasabhe Rules.
 There is no any disputes and allegations on the property.
 All the Taxes and loans are paid, if any taxes are remain will be paid by Owners before registration.
5) CONTACT PERSONS DETAILES:
Mansour Ali Mobile#9742227156
Md. Nizam Sab Khazi #9945125866.
Arif Ali #8073135291, 9980660180..
6) PROPERTY ASKING VALUE:
 9 Crores (Negotiable).