Exterior House Painting Contractors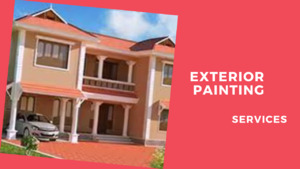 Description
We are occupied with offering Exterior House Painting Contractors. To
render these services, we utilize quality-guaranteed paints that are
checked altogether on different parameters. More this, these painting
services can be rendered according to the particular requests of
clients. The painters and contractors at our company provide excellent
results. In addition, all Painters and Paint Materials are given by the
organization. Get master counsel on house paint colors. V S Painting
Contractors Provide Complete Painting Materials Such as Interior Putty,
Exterior and Interior Primer, All sorts of Paints, Synthetic Enamel,
Satin Enamel, Polish, Brush, Interior, and Exterior Roller, Stainer and
so on. Each layer of paint is properly connected to the wall by our
painting professionals. Along these lines, get in touch with us whenever
for benefiting services from the outside house painting services
suppliers in Bangalore.
For More Details: https://vsenterprisesblr.com/
Call Us For 100 % Free Quote & Free Inspection Services. (Only in
Bangalore)
CONTACT DETAILS
V S Enterprises -Painting Contractors
No.14, Webster Road
Cox Town, Bangalore -560 005
Mob: +91 9845027027 / +91 9845076301
Off No: 080 41487342 / 080 43712276
Website:http://vsenterprisesblr.com
Email Id: info@vsenterpisesblr.com