Get Exquisite Retail Spaces At Omaxe Chowk Delhi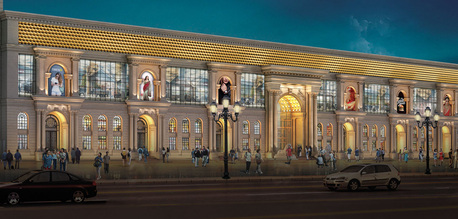 Description
Omaxe Chowk the unique commercial development is conveniently located at adjacent to Chandni Chowk Metro Station (Violet Line) and opposite to Sis Ganj Sahib Gurudwara. Omaxe Chandni Chowk offers The Best Retail Shops in Delhi with Investment Start Only 50 Lacs*
Project Highlights:
• Adjoining to Chandni Chowk Metro Station.
• Perfect place to shop-in, this densely populated market has been around for more than three centuries
• Approximately 50,000 Existing Business Units
• Asia's largest wholesale & retail hub
• Expected Turnover Rs 50 Lakh Crore as per Walmart report
• The biggest shopping hub in Delhi offers tourists great deals on electronic goods, cloth & jewelry.
• Accessible & well connected with World heritage sites.
Project Details:
• Project Name: Omaxe Chowk
• Location: Chandni Chowk Delhi
• Investment: 50 Lacs* (Retail Shops)
Website: http://www.omaxechowk.org.in/">http://www.omaxechowk.org.in/">http://www.omaxechowk.org.in/">http://www.omaxechowk.org.in/