Grab the Benefit of World-Level Air Ambulance Service in Bangalore by Medivic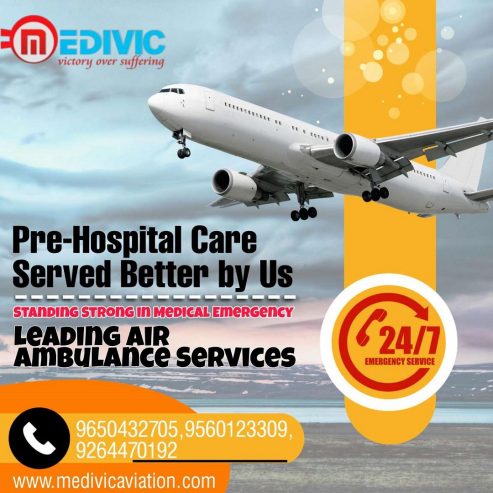 Description
Medivic Aviation Air Ambulance from Bangalore is available at an affordable price including advanced ICU medical facilities along with a well-trained medical team and specialist MD doctors with the upgraded medical equipment for the relevant medical support to the patient to save their life.
Medivic Aviation offers the top-class Air Ambulance Service in Bangalore at a very responsible cost for all people in the city. Our motto is safely to reach the emergency patient where you want. We prefer the quickest bed-to-bed patient shifting service with all the medical facilities.
!!! For More Information Contact Us!!!
Medivic Aviation Air Ambulance Service
Address: Railway Parallel Rd, 4th Block, Kumara Park West, Seshadripuram, Bengaluru, Karnataka 560020
Mobile: +91-9560123309, +91-9264470192
EMAIL: info@medivicaviation.com