Top ReactJS Development Company – Creole Studios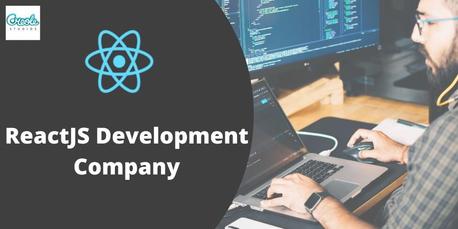 Description
React.js is one of the very popular client-side open source libraries created by Facebook developers to handle the rendering layer for web and mobile app development. Creole Studios is committed to providing well-optimized and bug-free mobile and web applications that complement targeted niche requirements.
Why ReactJS is preferred for development
Being an open-source JavaScript library, React makes it possible to build large-scale web applications. With its reusable UI components and hot-reloading features, ReactJS helps develop a fast, scalable, single-page application. Here are some benefits of ReactJS.
Faster development with reusable UI components
Highly flexible and scalable
Performance driven with fast rendering
Use JSX to create DOM
Free to use any architecture such as MVC, MVP, MVVM
Using Virtual DOM (vDOM) for a better user experience
Creole Studios is a leading React JS development company in India that promises to provide the customer-oriented ReactJS development services. Our ReactJS developer services build high-quality and secure ReactJS applications. We provide the best ReactJS development services with a blend of the latest technologies and extensive experience. Our developers have successfully delivered real-time applications and high-quality business products along with best-in-class customer solutions to customers around the world. Hiring dedicated ReactJS developers from us will set you apart from competitors and help you generate more revenue. So what are you waiting for? Take the opportunity to hire ReactJS developers to help you achieve your business goals.
What makes our ReactJS Team the Best
100% Client Repeat Rate
Seamless Transition
Trustworthy offshore Developers
Addition of Junior Developers
3 Day Free Conditional Trial
Flexible 160 Monthly Hours
For more details please visit: https://www.creolestudios.com/hire-reactjs-developers/
Contact us:
A-404, Ratnaakar Nine Square,
Opp Keshavbaug party plot,
Vastrapur,
Ahmedabad (380015), Gujarat.
+91 79 40086120